Since 1920
We make roll cutters and roll slitters to support Health & Nonwovens, Composites, Technical textiles, Geotextiles, Flooring & Roofing, Digital printing industries and Paper mills.
Ribamatic is committed to the continuous improvement and efficiency of our equipment. We are European manufacturers of high-quality roll cutting machines for the converting and manufacturers industry, and we offer a wide range of roll slitting and rewinding machines for any sector.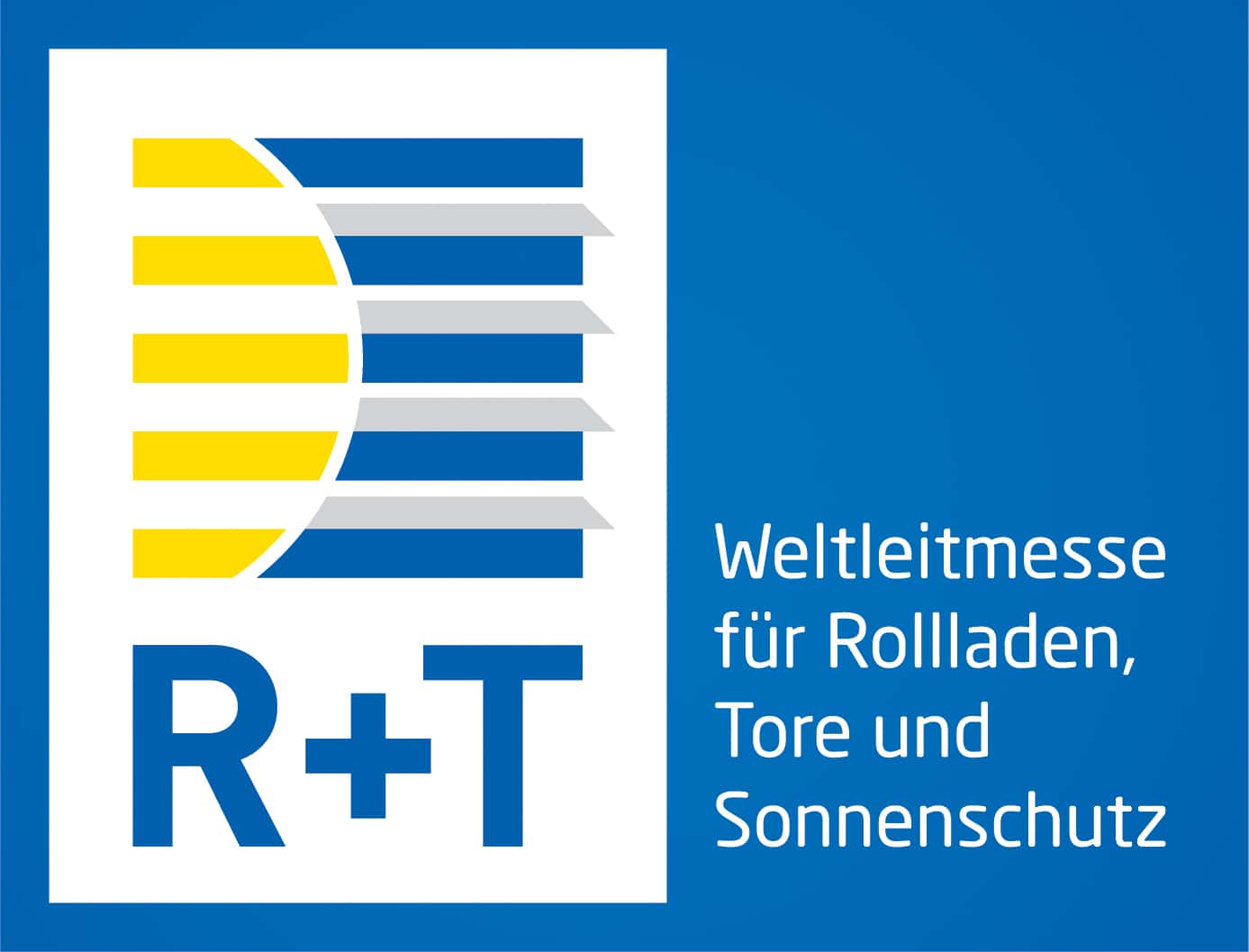 Ribamatic at R+T Stuttgart 2024
Ribamatic will show the latest innovations in roll cutting machines for roller shutters, doors/gates and sun shading systems. Visit us from Feb. 19-24, 2024 at Booth 1G01.
Ribamatic at JEC World 2024, Paris
Dont miss the latest Roll Slitting machines for the Composites industry. Visit us from March. 5-7, 2024 at Booth 6B57
Ribamatic at FESPA 2024, Amsterdam
Leading the roll cutting machines for the wide format Printing industry. Visit us from March 19-22, 2024 at Booth Nr.1 - C82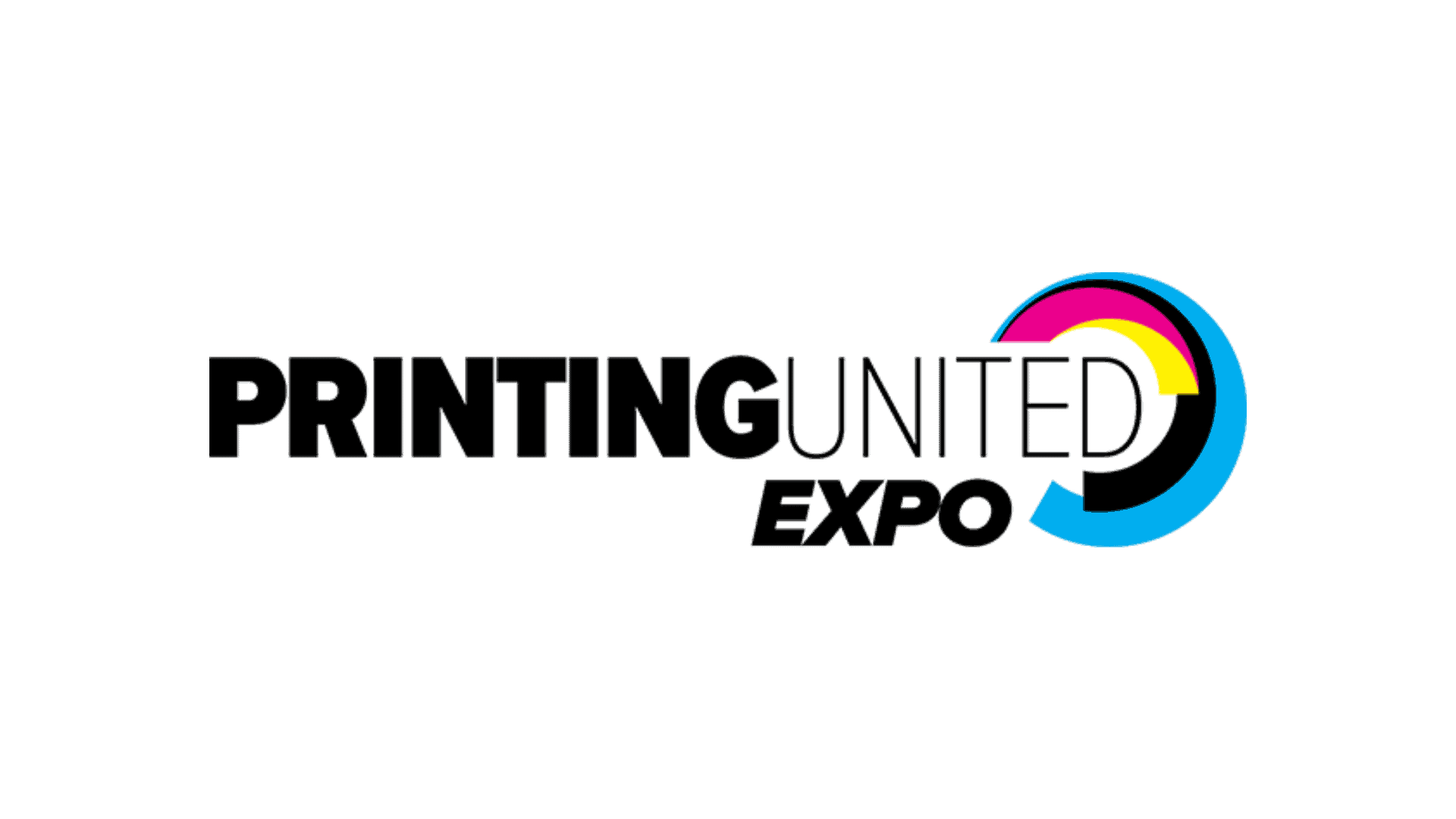 Ribamatic at Printing United Expo 2024, Las Vegas, USA
PrintingUnited is the world's most comprehensive exhibition where the entire printing industry comes together. Visit us from Sept. 10-12, 2024 at Booth C2683.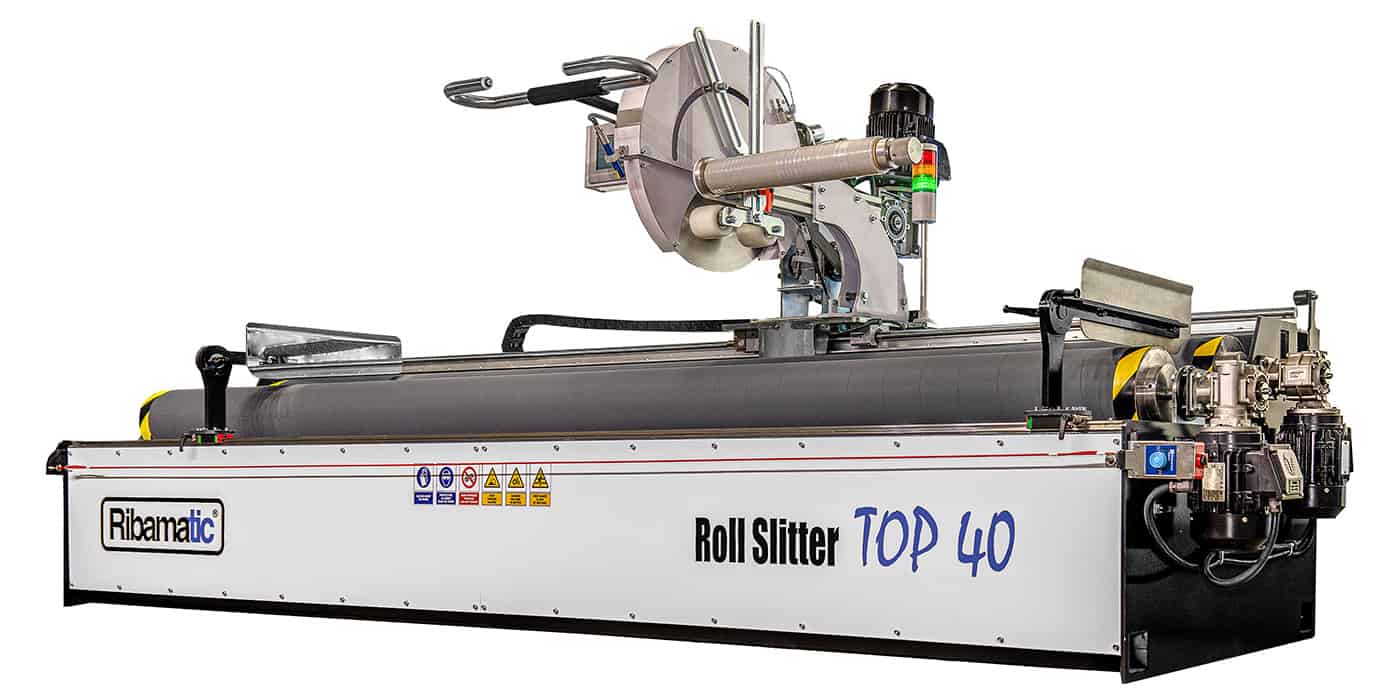 Roll slitter TOP Series
Our range of TOP provides Efficiency and Versatility to stock rolls and reducing waists. The shaftless system allows to make a cut in a few seconds.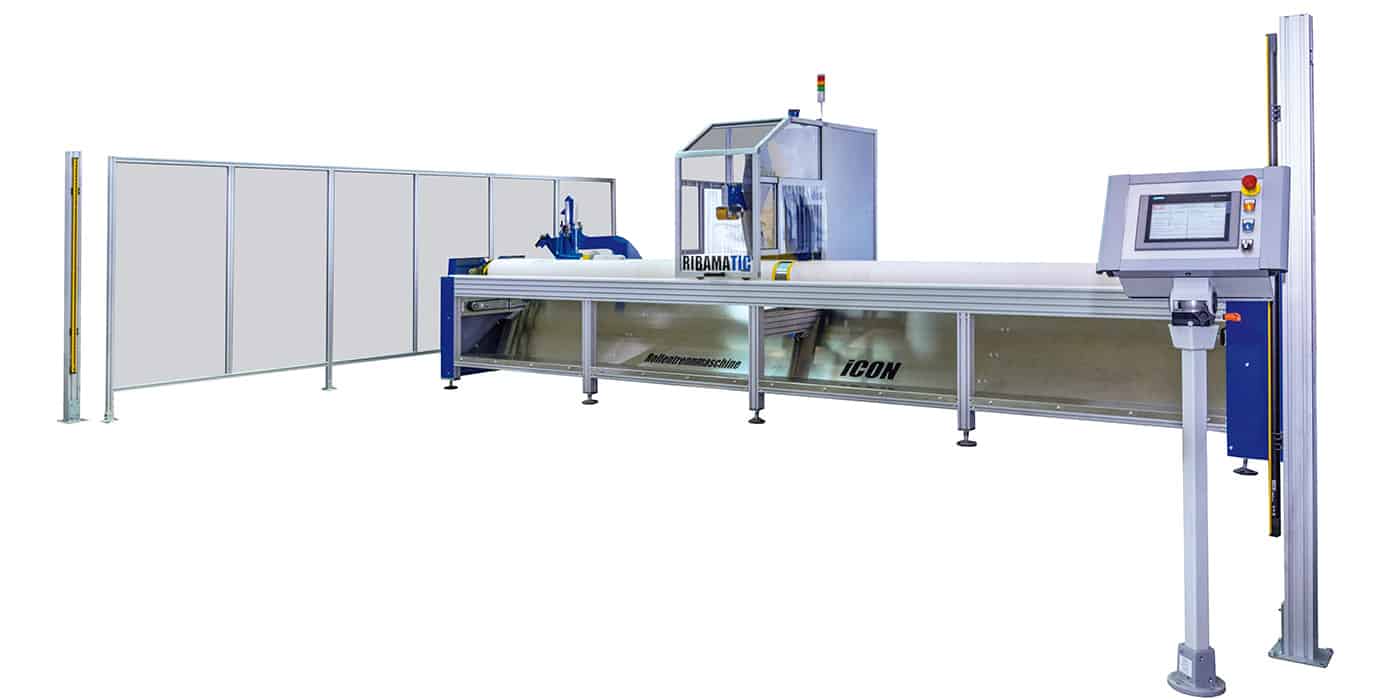 Roll slitter ICON
ICON  automatic roll cutter for sawing big  diameter rolls of papers and pvc vinyls. Its handling system allows agility, security and fast cutting process.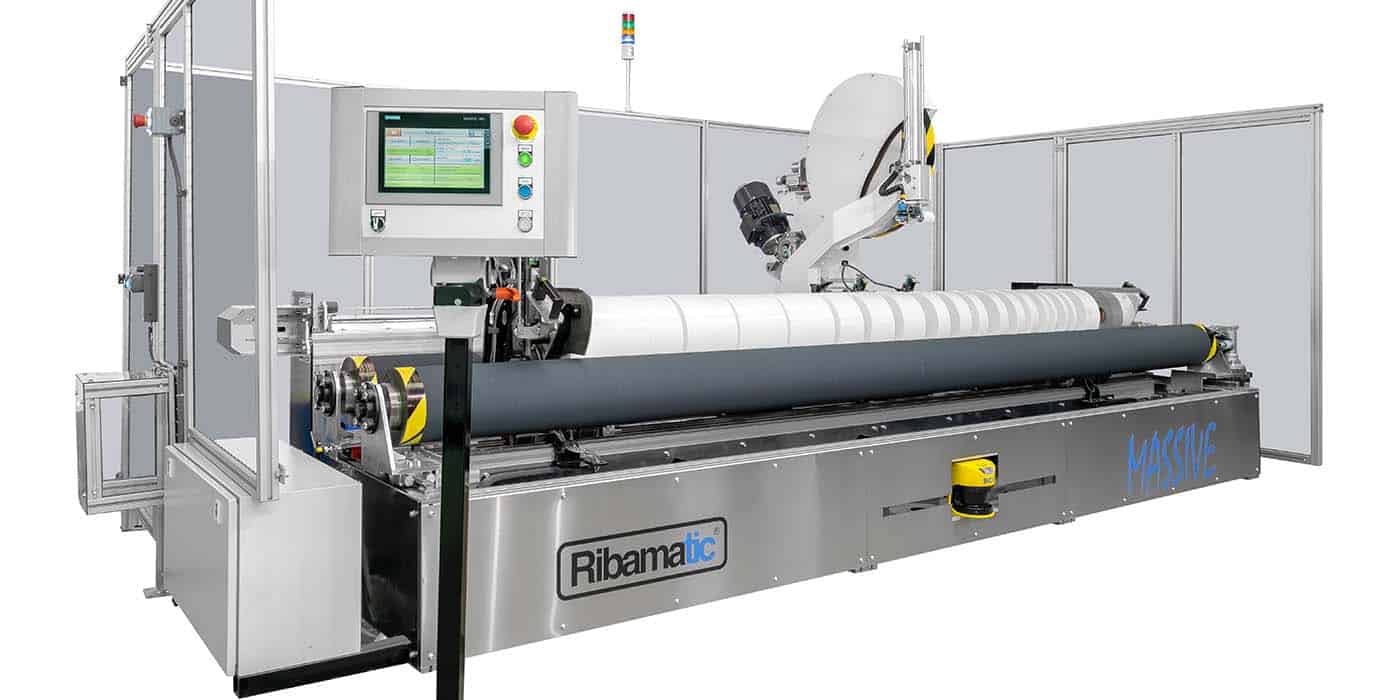 Roll slitter MASSIVE
The next generation of fully automatic roll cutters, its a high tech baloney slicer ready for cutting any kind of materials in a roll form.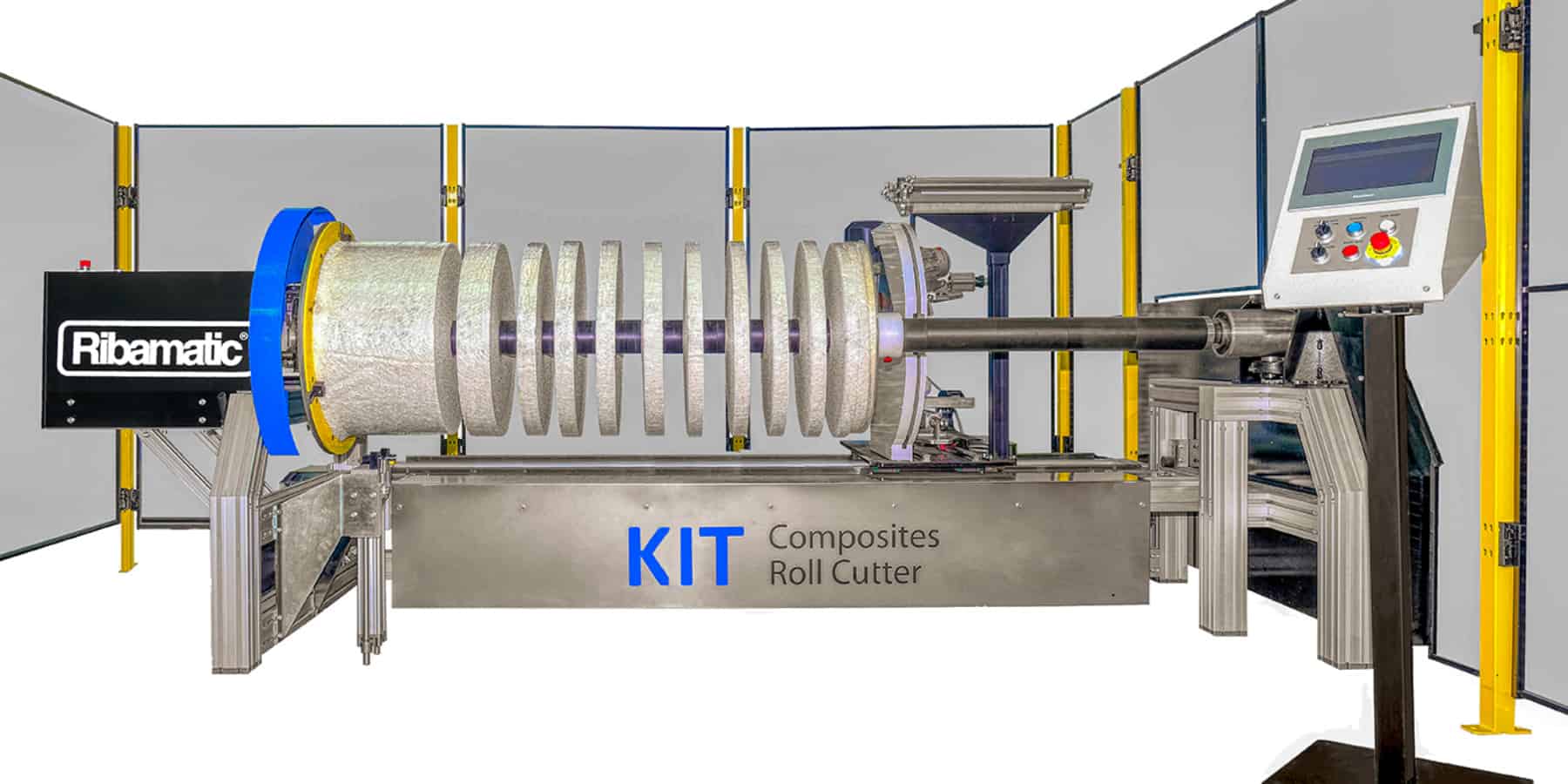 Roll slitter KIT
KIT is the Programmable roll cutting machine specially built for slitting different lengths and diameters into narrower and accurate strips.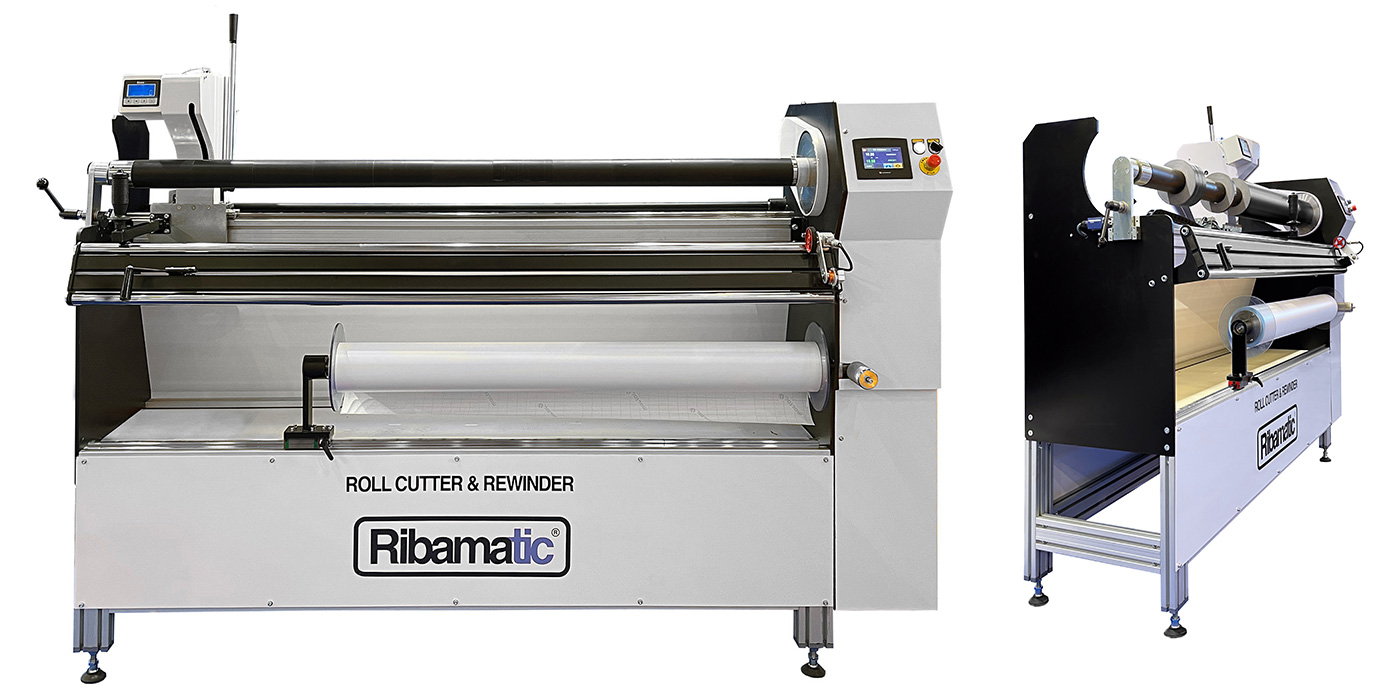 Roll slitter & Rewinder ARTIK
Artik is the best design for processing vinyl and window film rolls among others. Allows fast deliveries in short time.
Any other rolled material to
cut
?
Our technical team will be happy to answer your questions