All of our designs are produced in-house using the most up-to-date engineering systems and manufacturing processes.
Composites materials are made by combining two materials where one of the materials is a reinforcement (fiber) and the other material is a matrix (resin).
For Ribamatic, the technical textiles or composites industries are one of the most important sectors for our engineering and research teams and, during the years, we have solved many cutting issues with our roll slitters and roll slitting machines.
We have developed two roll cutters with a special device in order to cut with high-level capacity and performance. Both machines, TOP40 roll slitter and TOP60A roll cutter, are fully automatic
During the years, we have been cutting typical composite materials made with fibers such as fiberglass, carbon fiber (graphite), Kevlar, quartz and polyester.
Fibers come in veil mat, short fiber mat, woven cloth, unidirectional tape, biaxial cloth or triaxial cloth – All of those materials, as well as aramids, can be cut with our latest roll cutting technology.
The TOP60 roll cutter is specially indicated for some common fiberglass types such as: Polyester resin, polyester and chopped strand mat laminate, polyester and woven roving laminate, polyester and satin weave cloth laminate, polyester and continuous roving laminate, E-Glass epoxy composite, S-Glass epoxy composite.

Our main customers are storage tank manufacturers, house builders, oil and gas artificial lift systems, piping industry, yacht and boat manufacturers, eolic blades, aeronautics, automotive and main fiberglass manufacturers and resellers.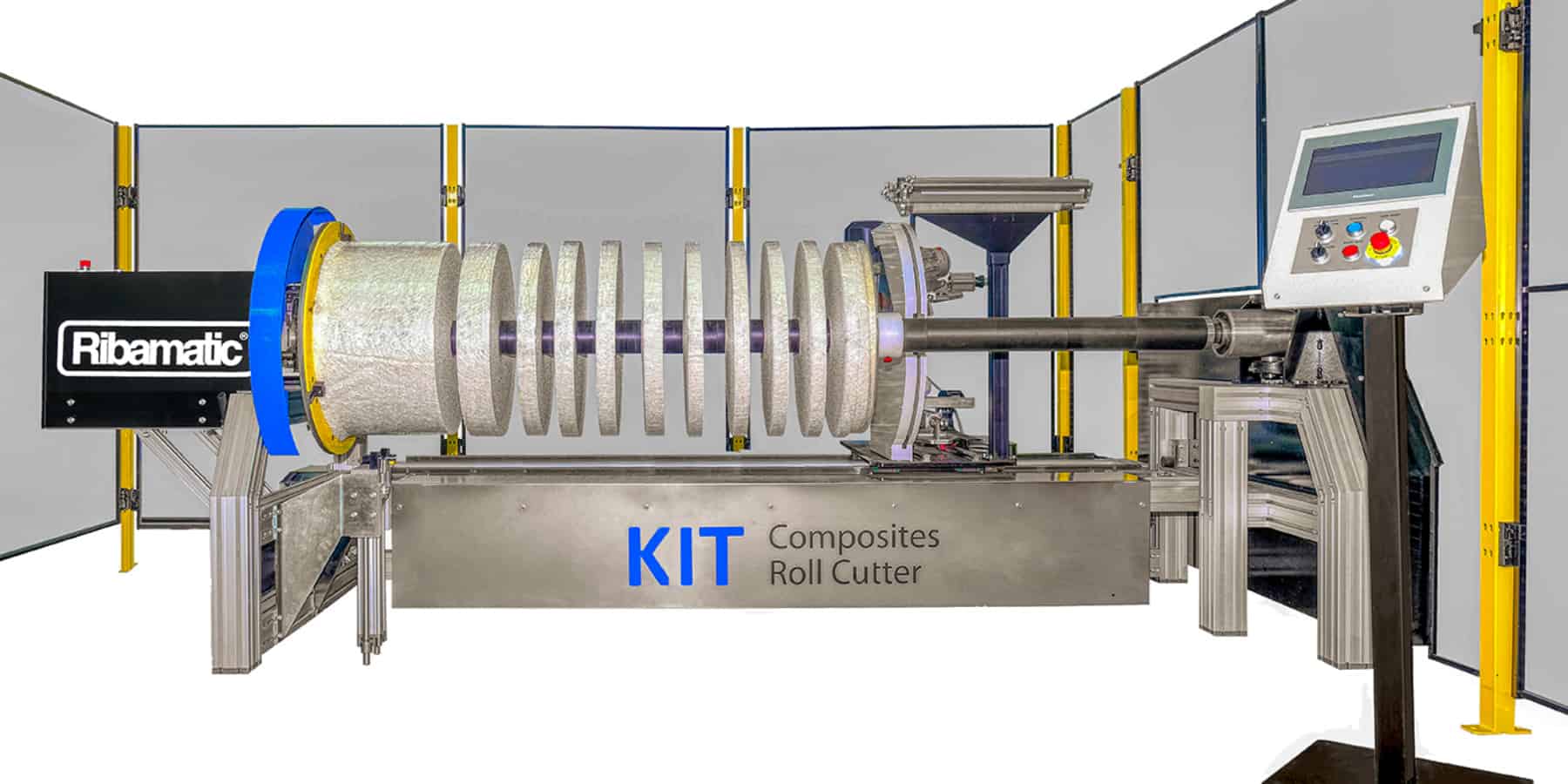 Roll slitter KIT
KIT is the Programmable roll cutting machine specially built for slitting different lengths and diameters into narrower and accurate strips.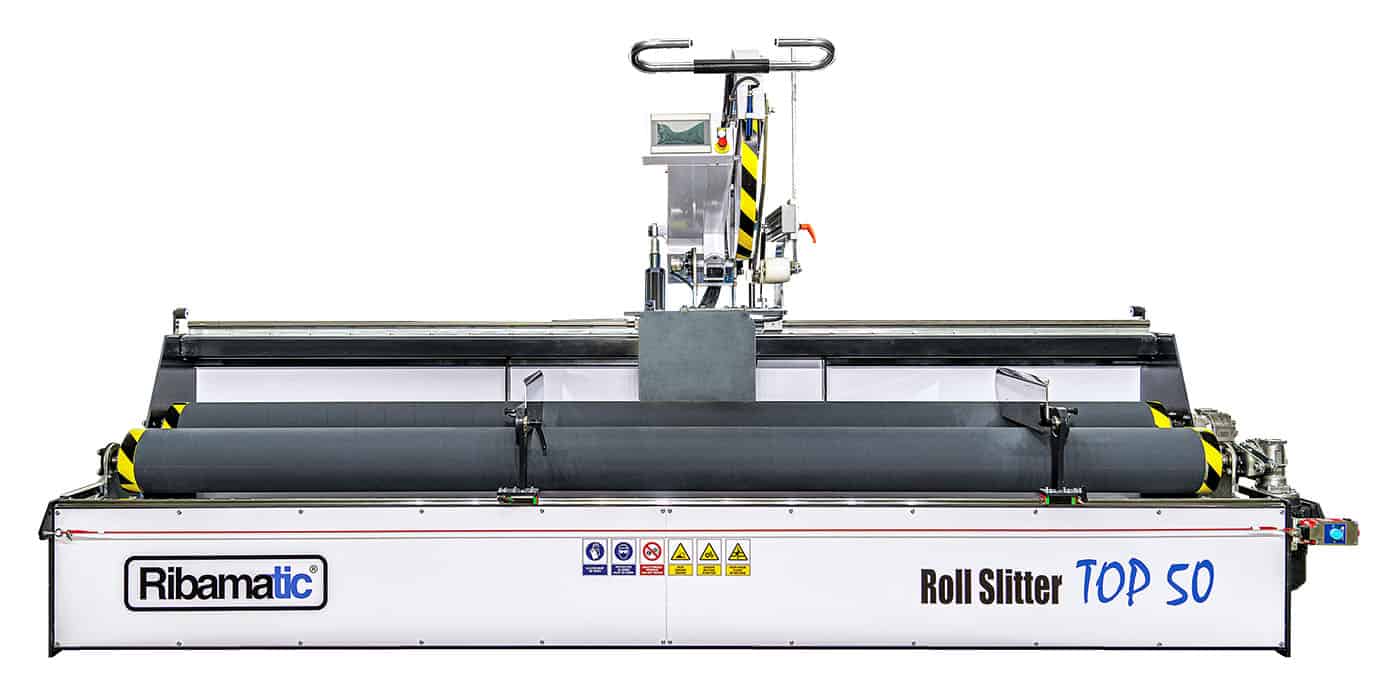 Roll slitter TOP50
The best roll slitter for nonwovens and composites.