Our roll cutting machines for mattress, upholstery and home textiles industries are able to slit fabrics used for home furnishing and decoration.  
The home textile market includes a variety of decorative and functional products that are used to decorate homes. Both natural and artificial fabric can be used to manufacture home textile products.
We have been cutting for a long time products from the bed linen range, including quilt cover sets, pillow cases, cushion covers, tablecloths, sheets and bed linen with our TOP40 roll cutter machine, which can process any home textile material in a roll form.
Well-known mattress manufacturers worldwide have solved roll cutting issues with our most valued TOP40 roll slitter machine for nonwoven rolls, stretch fabrics, 3D woven fabrics and needle punch fabrics.
We guarantee a perfect cut and long-lasting roll slitter machine. We lead the roll cutter market for mattress makers and upholstery industries worldwide since 1920.
As the most difficult materials to cut are nonwoven fabrics, most of the new customers were cutting them with other machines, but they discovered that our roll cutters are simply the best!
They are now able to slit nonwoven rolls without melting and keeping the blade cool during the cut thanks to our advanced cutting technology, which we supply as a roll cutter to all the home textile industry.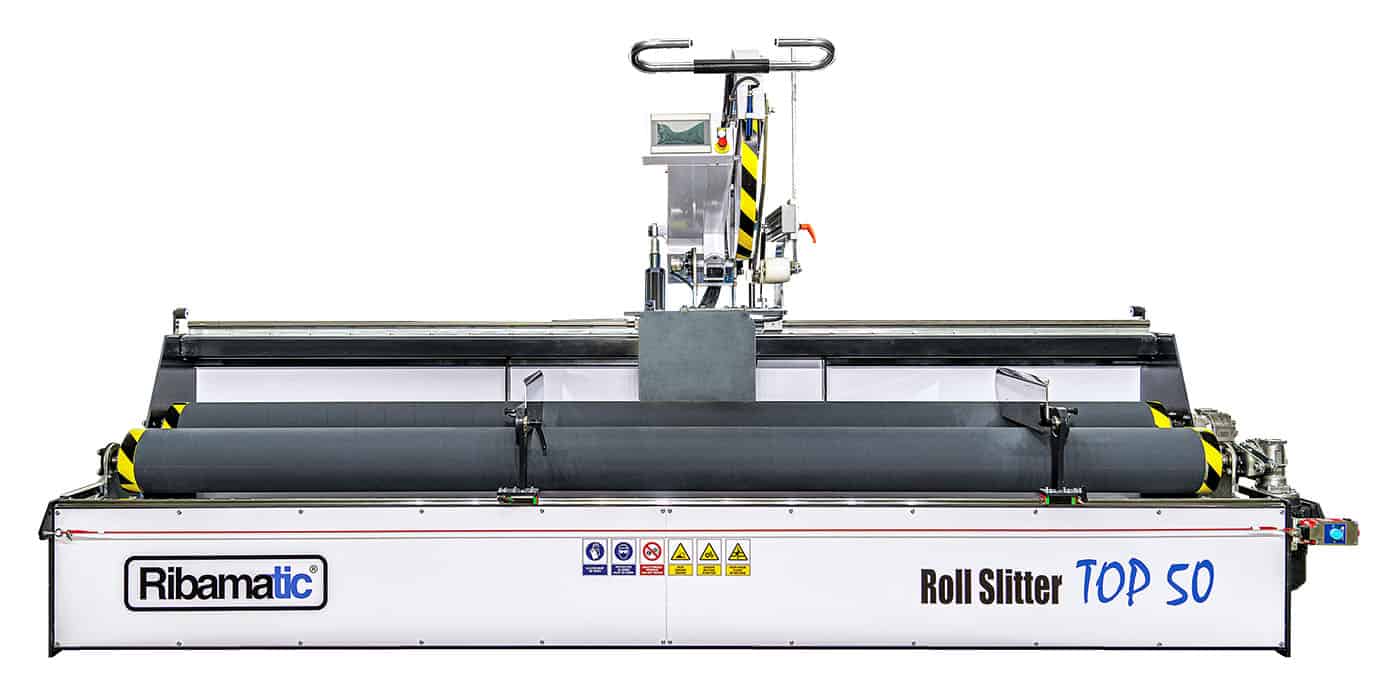 Roll slitter TOP50
The best roll slitter for nonwovens and composites.